New target 50 yards off a rest same ammo.
Blue is just bore sighted, yellow is up 4 clicks (I'm used to my Enfields with Parker Hale sights at 100 yards and .5 minute clicks not Redfield at 50 yards and .25 minute clicks at but I did figure it out eventually), pink is 10 clicks in the wrong direction
and red is 24 clicks up.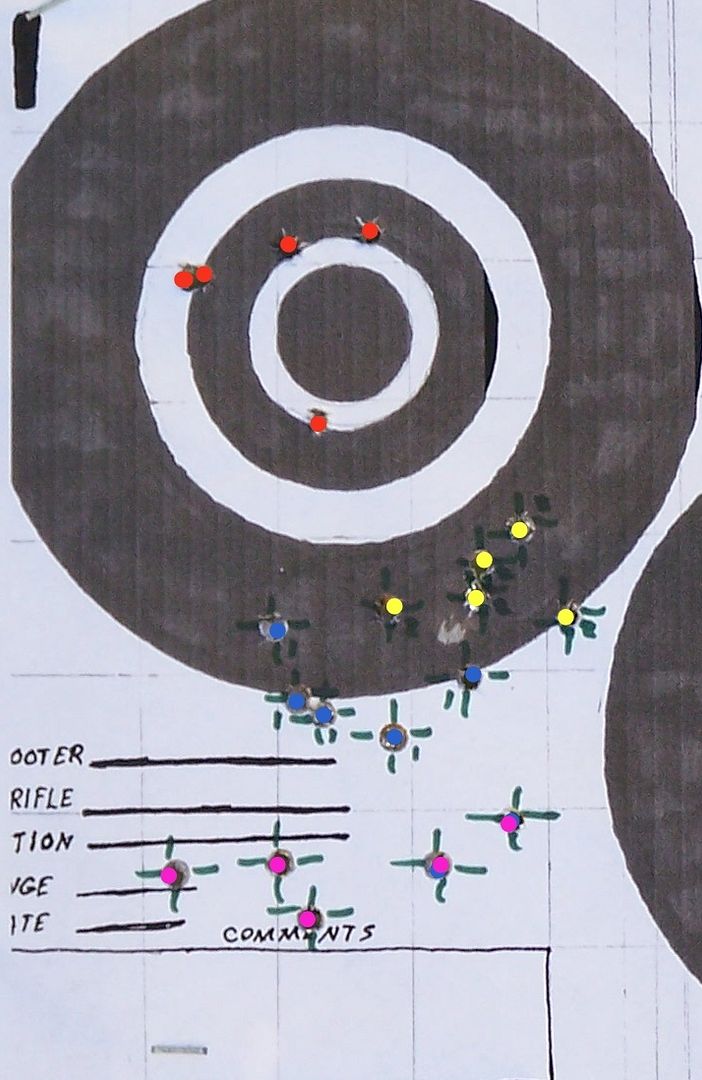 Time to try some different ammo. Going to try an early morning trip to Cabela's to see what we can get.


Edited by BobC - May/05/2013 at 20:45