Well, here's an Internet photo of a maple syrup, brown sugar ham.
I made one yesterday. It was fantastic. ( I need to start a TV show! )
hee hee
I bought a 4.5# ham and then I cut up two big potatoes and two big turnips and put all them in the bottom of the crock pot and turned it up on HIGH. I added maybe a cup of water and maybe a little over a cup of chicken stock and let those guys cook for four hours to give them a head start.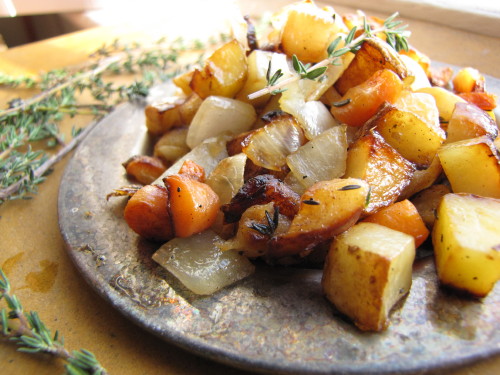 About four hours later my made a RUB for my ham.
I dumped a big pile of minced garlic on a plate.
then I powdered in with black pepper, paprika, smoky chile,
Burman's Hot Sauce, Burman's Memphis Barbecue Sauce, steak sauce, hickory smoke powder, and I forget what else I grabbed.
Oh! I remember!
I also dumped a little of that Arizona Dreaming on the goop and a little of Stubbs powder!
And I smeared it all over the ham. ( I moved some of those potatoes out of the crock pot and put them in a big bowl for a minute...and stuck the ham in the pot, then put the potatoes back all around the ham...)
Then I poured on some brown sugar on the top and then squeezed a bunch of maple syrup all over the ham...maybe a cup...who knows?
Then I dumped in two cans of French Cut Green Beans, one chopped up onion, and a quart of big sliced mushrooms and squashed it down with my hands....then I coated the mushrooms with pepper and put the lid on, and let it cook for 3 1/2 more hours on high.
Boy, oh boy, was that ever GOOD!! The ham was just falling apart!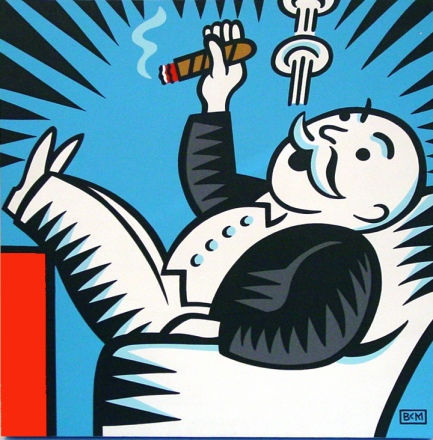 Edited by Son of Ed - March/07/2021 at 08:04