Picked these two up recently. Top one is a 17 HMR, bottom one a 22lr. Both have DNZ Gamereaper low mounts. 17HMR wears a Bushnell Elite 3-9x40 with Firefly reticle, the .22 a Weaver rimfire 2.5-7x28 with standard crosshair.
5-shot group at 25yds with SK subsonics, 40gr @ 1040 fps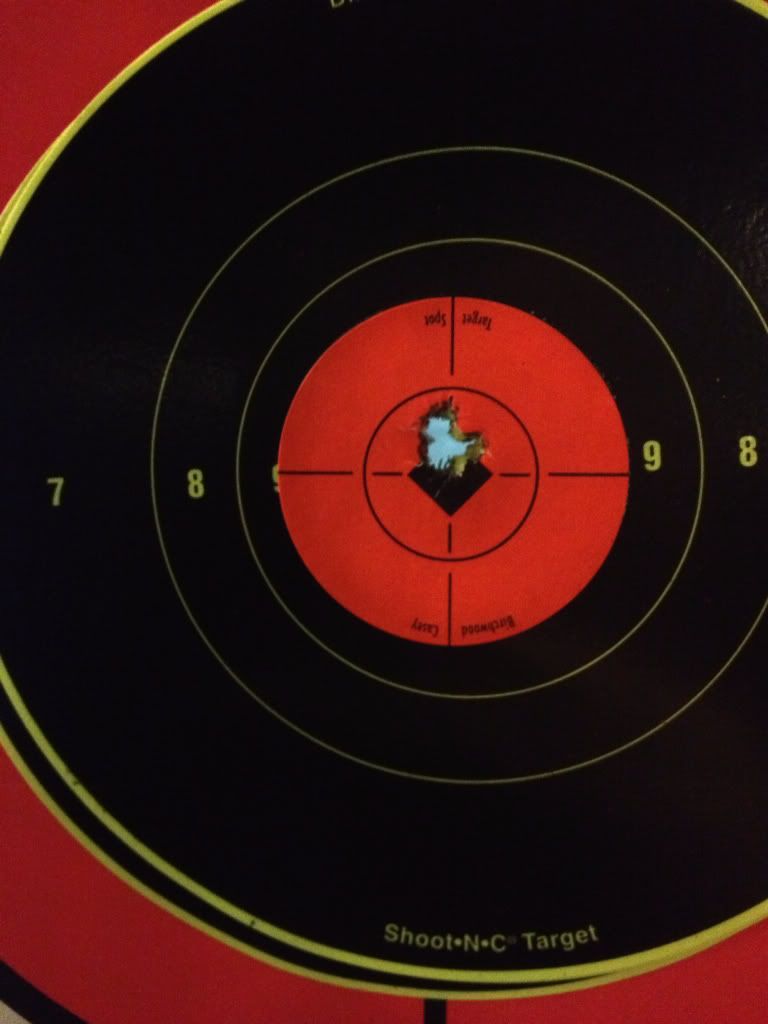 5-shot group with same at 50 yds, roughly 5/8". I moved the POI left and shot several more groups that were centered, all 3/8-5/8".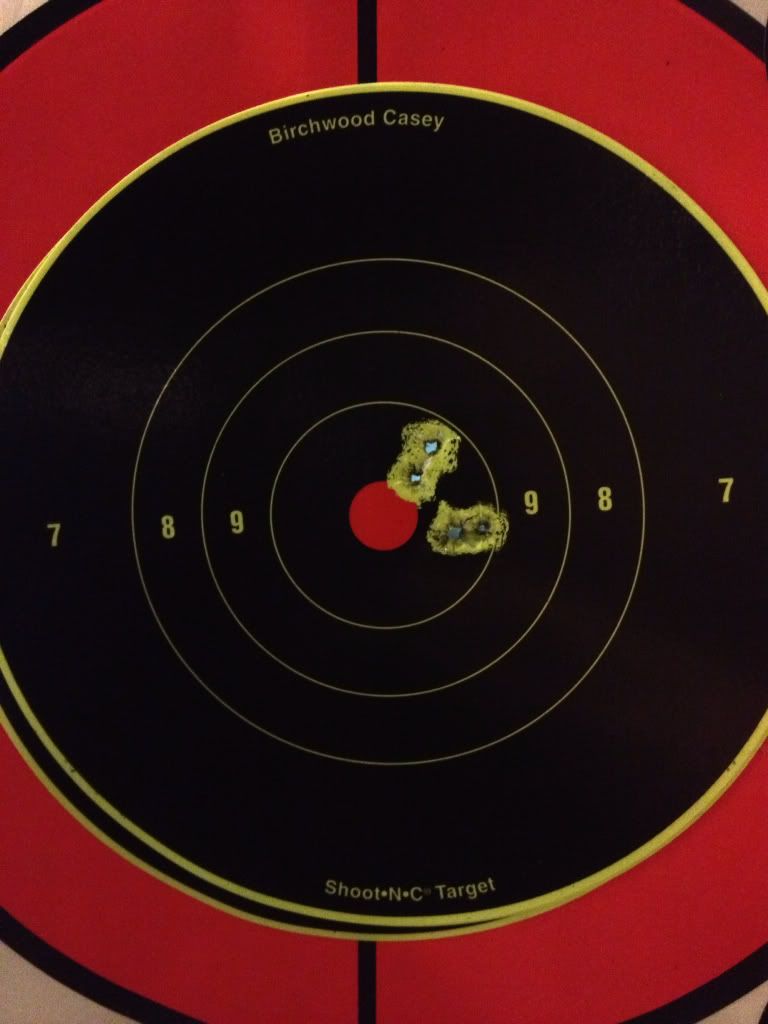 I tried a group at 100 yds which turned out to be for entertainment purposes only and a picture of it will not be posted on a public forum. It was close to 3" vertically by about a 1/4" wide and 7-8" low.
This load's final zero was at 43 yds, which theoretically gives a POI of slightly less than 1/4" above or below POA from about 15-50 yds. I think that's pretty practical for a .22lr.
For the 17, this is a 5-shot group at 100 yds with Hornady 17gr V-max at about 2525 fps. The 5 black pasties you see are covering the holes from the first magazine as I walked them singly from left to right and up, then started shooting groups.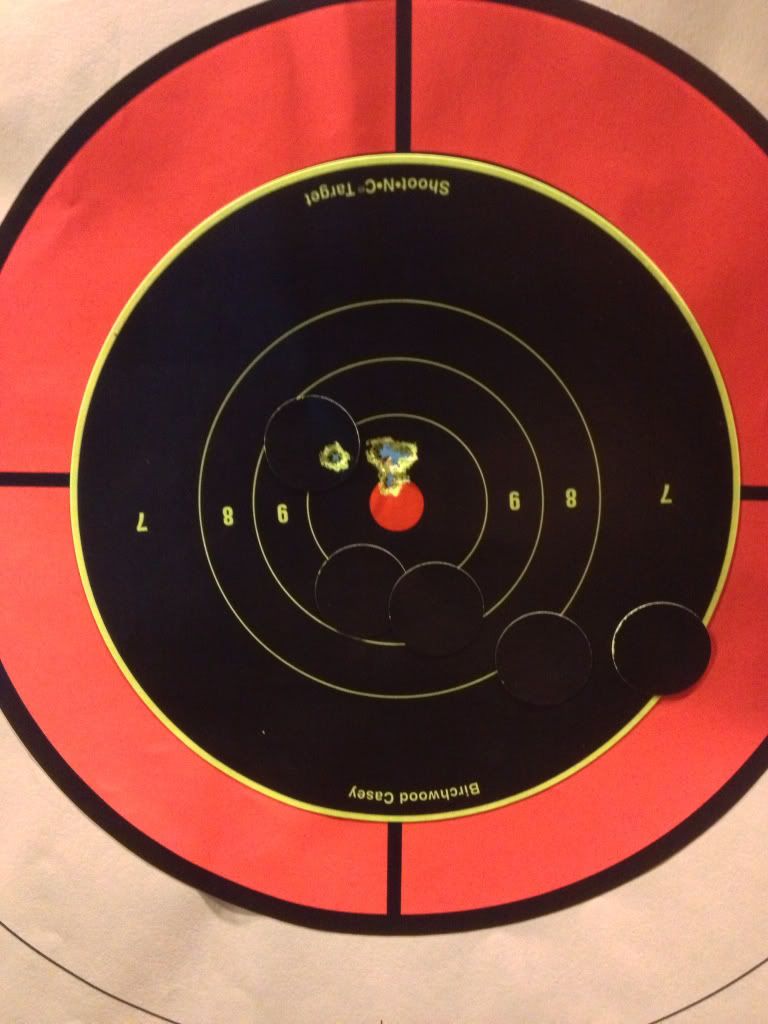 As you can see from the tape, the rifle/round combo is capable of good accuracy.
Final zero was at 93 yards, for a theoretical POI of within 1/4" above or below POA from about 35-105 yds. Sounds about right for what I might see in Texas that a 17 can handle and picks up where the .22 left off. Of course, if you open that MPBR up a little, you can get out quite a bit further, but I'm going to stick at about 100 yds or so for now. Groups at 100 yds averaged an inch or less, except when the guy on the indoor range fired at the same time I did and sent one round AWOL.
POI at 25, 50, 75, and 100.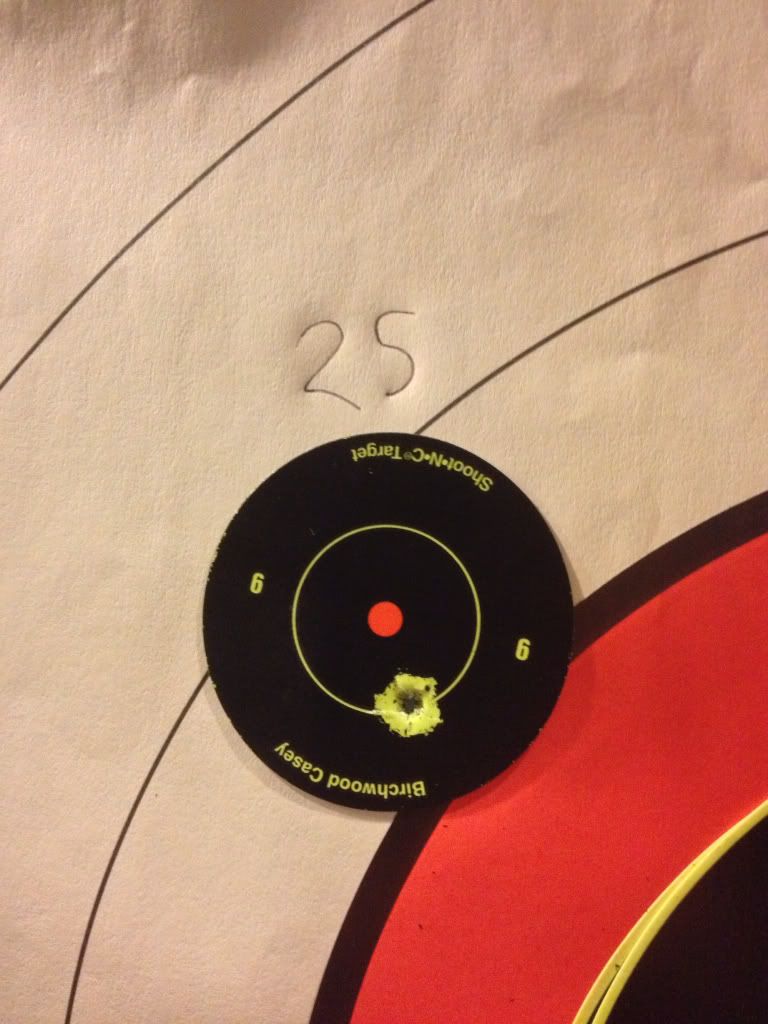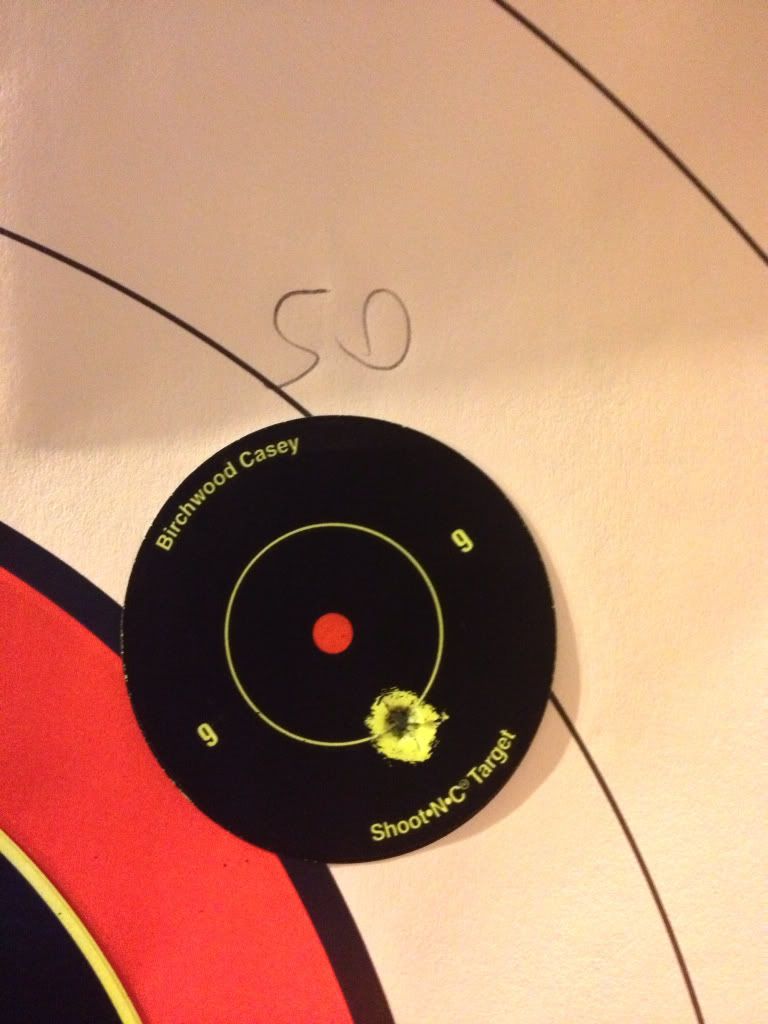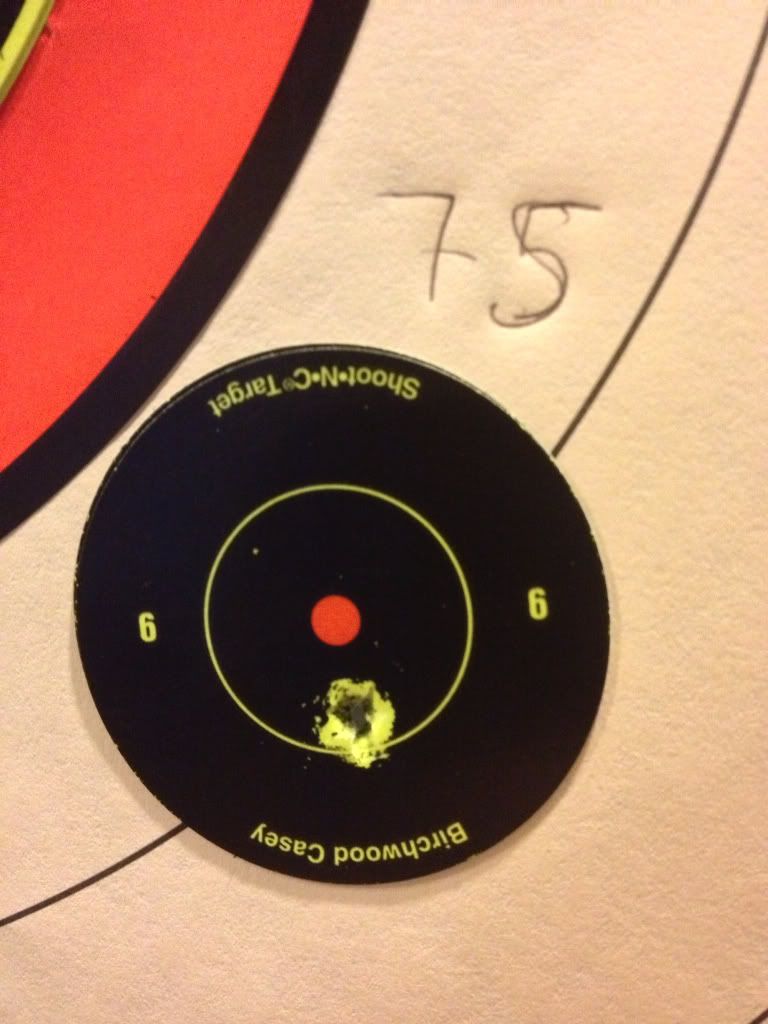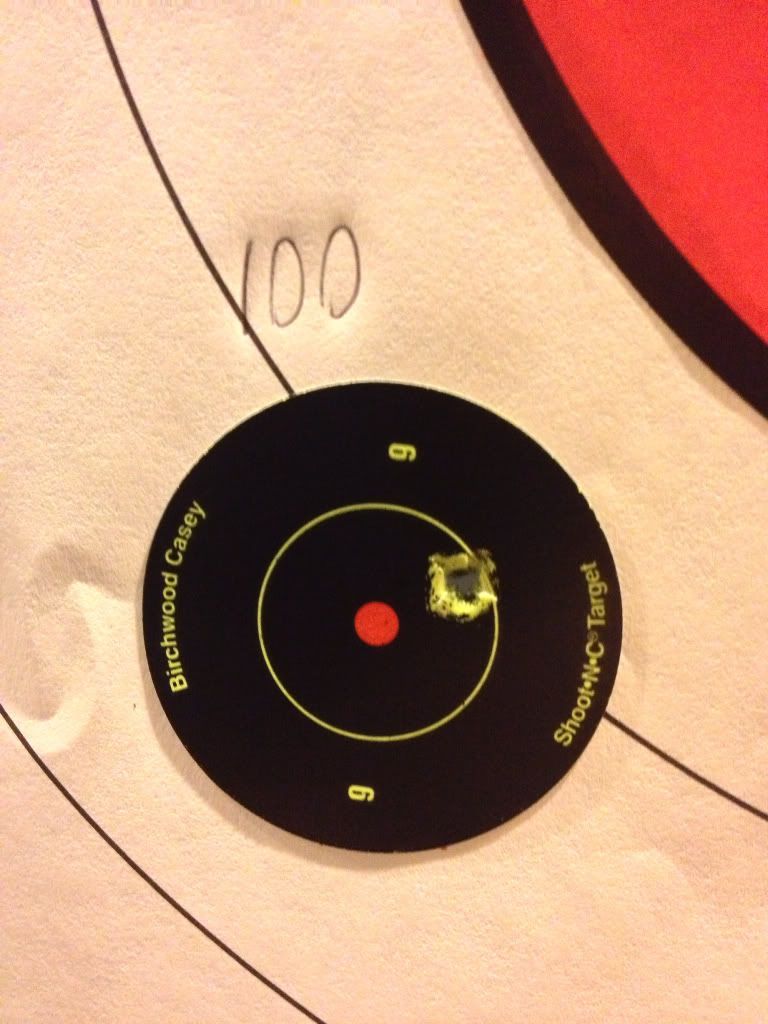 The impacts at 50 and 75 should theoretically be a little higher, but being off on some numbers, the exact zero, or (of course) the actual shooting can throw a wrench into the theoretical works. I'll recheck it in another range session and police things up a little.
Bottom line: pleased with the rifles, mounts, scopes, and ammo. And since last indoor range day was with the 375 Ruger shaking the walls, I'm happy to have had a pleasant, relaxing day with no one yelling, "What the @"?* are you shooting??!!!"
Comments and suggestions for how to get the most out of these rifles?