This is a follow up on some questions I received about my rifle in the rifle scope forum in this thread:
http://www.opticstalk.com/forum_posts.asp?TID=20995&PN=2 - http://www.opticstalk.com/forum_posts.asp?TID=20995&PN=2
This is my Paul Jaeger detachable scope mount. It is rock solid and completely reliable in my experience. I remove it every time I clean the gun and it has held a true zero for 20 years of use (I have only adjusted the scope twice, once with the original scope and once when I replaced the Redfield scope with a Kahles). I have NEVER failed to kill a deer with one shot with this rifle in 20 years (knocking on wood)! These can still be found on auction sites etc. from time to time, but it is most similar to a Griffon & Howe design which I believe can still be purchased new. For full disclosure, I have used this thing a lot for hunting whitetails in stands and still hunting, but I have never climbed a mountain with it, used it in a saddle scabbard, dropped it down a cliff and generally try to take care of it and handle it carefully. I have used it in the field often for a long time and I base my comments on this experience.
This is the rail on which it mounts. It slides on and the rail is attached to the action by the screws you can see in this photo. I have never removed or adjusted this part of the mount.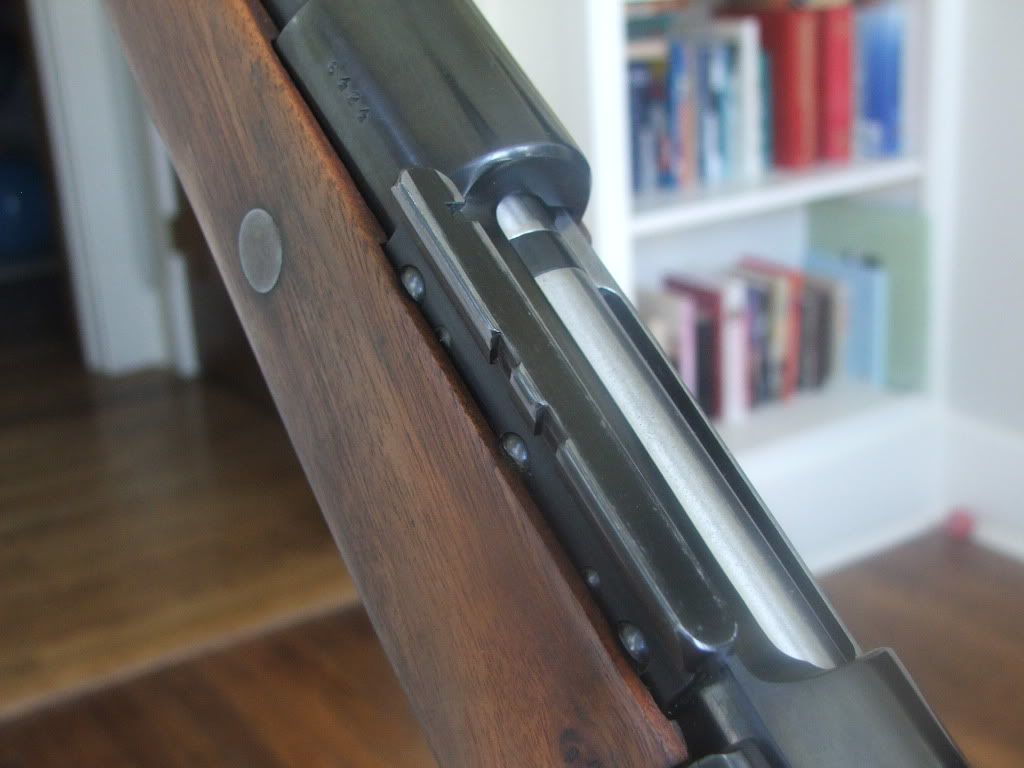 Here is the ring and base part of the system. You can see that it has a dove tail type cut that slides down the rail with a button operated claw at the front and a double notch claw that tightens with a lever. The lever does need to be checked from time to time to make sure it is firmly tightened and I have made it a habit to check that it is so periodically while I am hunting, particularly when I settle down to hunt and chamber a round. I check it for security just as I check to make sure the safety is on. This is the short pole in the tent as the lever can loosen from time to time if it gets caught on clothing or the like. I have actually seen some similar Griffon & Howe designs that actually have two levers for added security.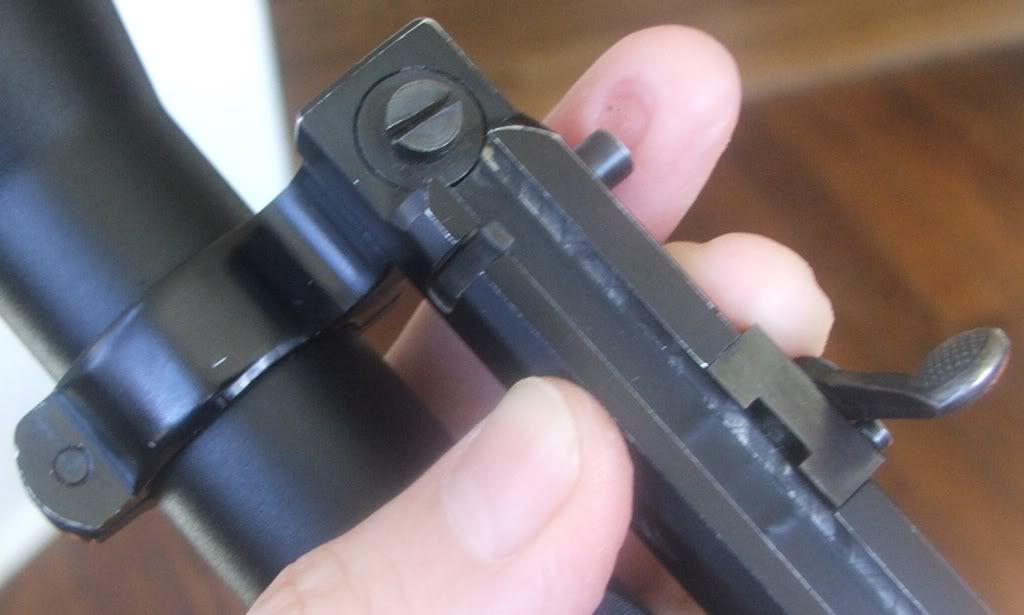 It slides on the rail like so with the button claw depressed and clicking in place when it the mount is in position on the rail:
Then the lever swings over to tighten the mount securely:
Here it is in position: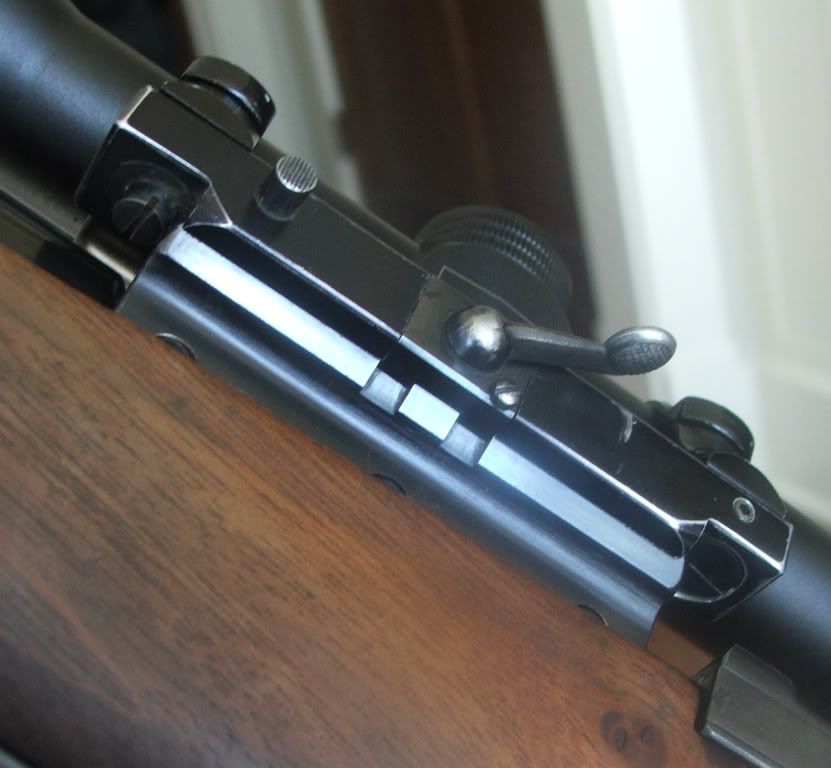 I like this system. Although I have an iron sight on the muzzle end I do not have the rear iron sight in place and don't use an iron sight on this rifle. It could easily be set up for such use though; my Father actually does have the same system on his .270 Steyr Mannlicher that does have a functional iron sight. In my experience this is a good QD system. I hope this answers any questions posed in the other thread but fire away if you have anymore. - Jack