On Saturday, I made the time to shoot my 357 Magnum Franken-Ruger.
I had not shot it since Chris had had shortened the barrel to 10".
I picked up a Hogue Big Butt grip, which I have come to like because of its wide base when using a small field bag.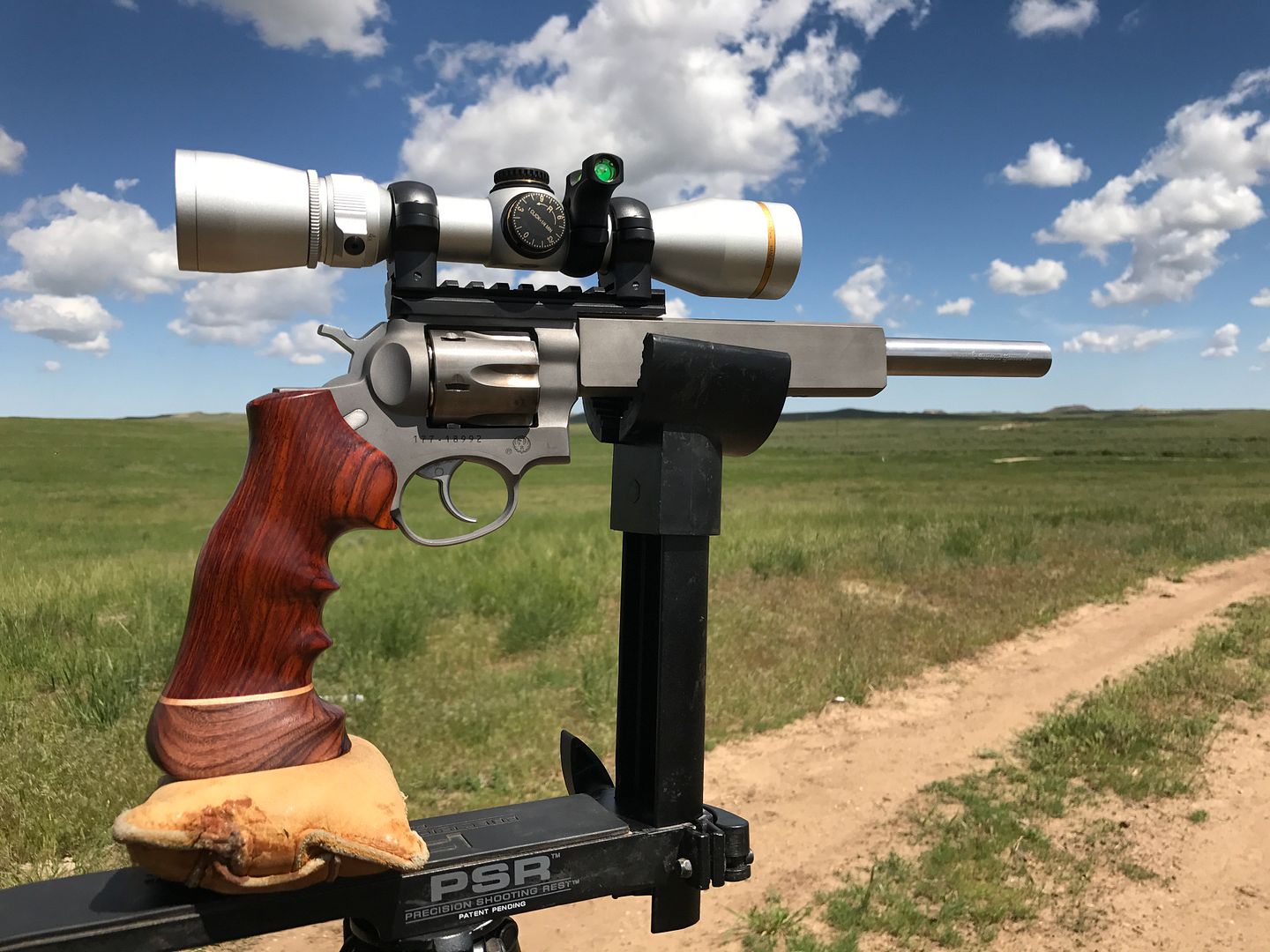 The real goal besides getting it zeroed, was for practice before I go to South Africa for hunting.
I wasn't planning on videoing anything, and at the last minute tried to find a way to use my phone. Recoil knocked it off my PSR top. Then, I tried using another small field bag to hold it...It somewhat worked.
My Apologies For Very Poor Video Footage.
At least it showed what I was doing. It was good practice for hunting. Nothing really far, but wind and switching wind threw in some change ups to keep things interesting.
I didn't shoot past 200 yards.
Most of my shooting was at 100 and 150 yards.
No shooting at 25 yards or 50 yards or 75 yards.
All shooting was from the seated position, using my Bog-Gear tri-pod and PSR top.
Chris had checked it for accuracy after the barrel chop, and we knew it was close to zeroed at 100.
I could have put it on paper for a hard 100 yard zero, but I knew I was going to need to do that in the future with the 158 grain Swift bullets anyway, so close on steel would suffice for now.
Getting it zeroed at 100.
Zeroing at 150 yards.
https://www.youtube.com/watch?v=NRGKtGOvlWE&list=FLfEoqqK-q7iARmKwk742NZg&index=2
150 yards.
Let me say, wind got me a few times. I just need to train myself that light wind makes a difference where it would not with a rifle cartridge. It's fun kinds of fun and humbling to do something different and learn the nuances.
This is 200 yards on 10-inch steel with my 357 magnum Franken Ruger (GP-100) first time I've shot it at 200 yard since I had the barrel chopped to 10 inches. Looking from the 200 yard target to where I was shooting from.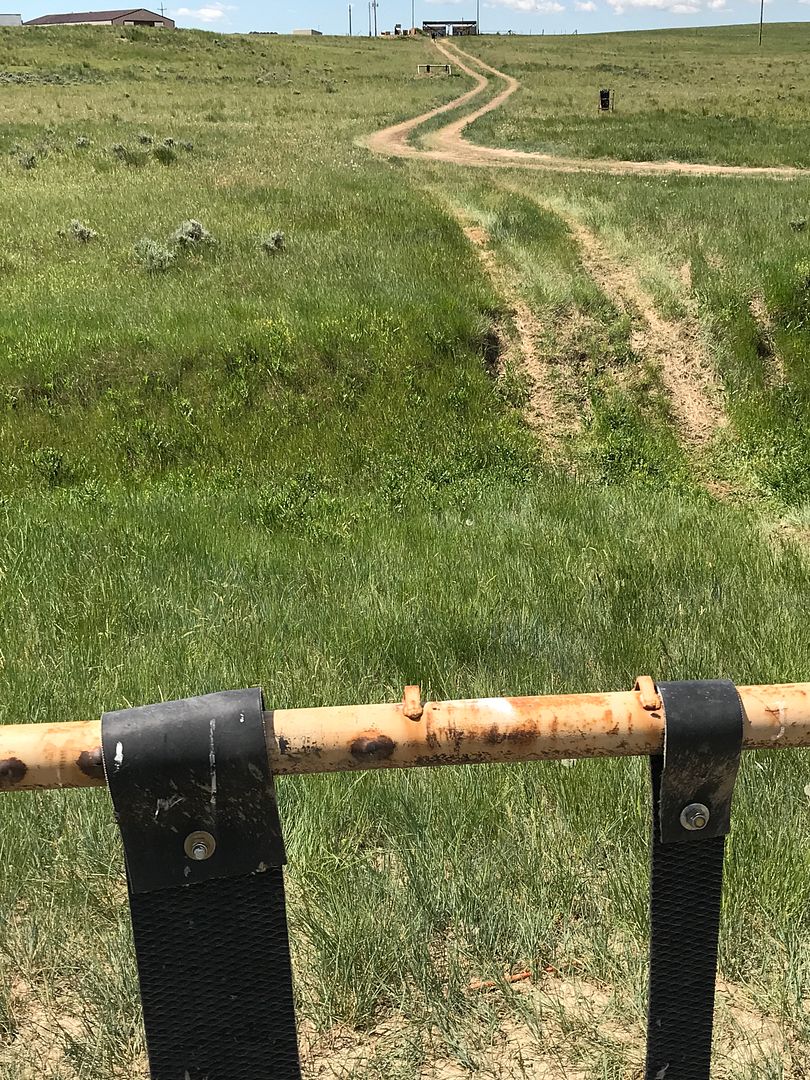 12 shots at 200 yards
https://www.youtube.com/watch?v=qPdWsev2Sxc&index=3&list=FLfEoqqK-q7iARmKwk742NZg
This is where I would shoot at 100 and then switch and move to the left side of the road and shoot at 150 yards then back to 100 and back to 150 well, until the cylinder was empty. Shoot time was around 30 seconds by holding over at 150 yards. That seemed really slow, but that was the time. When I dialed the difference each distance, the time basically doubles (Approximately 1 minute).
I don't have CDS turrets, so I have to look on top of the turret to make changes and I cannot zero the turret to where it faces me either. I'm right at 5.75 to 6 MOA for 150 yards with a 100 yard zero.
This vid is of me dialing. Get ready for the camera flip….
https://www.youtube.com/watch?v=ExKS97mWsFk&list=FLfEoqqK-q7iARmKwk742NZg&index=1
Before this video, I had shot six shots (single action), and in the video, I will shoot six shots (double action) and you'll see all 12 shots on the target
Six shots single action at 100 yards.
https://www.youtube.com/watch?v=n4ofPYuv2_E&list=FLfEoqqK-q7iARmKwk742NZg&index=6
I shot about 10 seconds quicker using double action.
https://www.youtube.com/watch?v=9TdlFdkWgZk&index=5&list=FLfEoqqK-q7iARmKwk742NZg
It was a fun day at the range with a pistol that shoots so well, if I miss, I know it is something I am doing wrong.